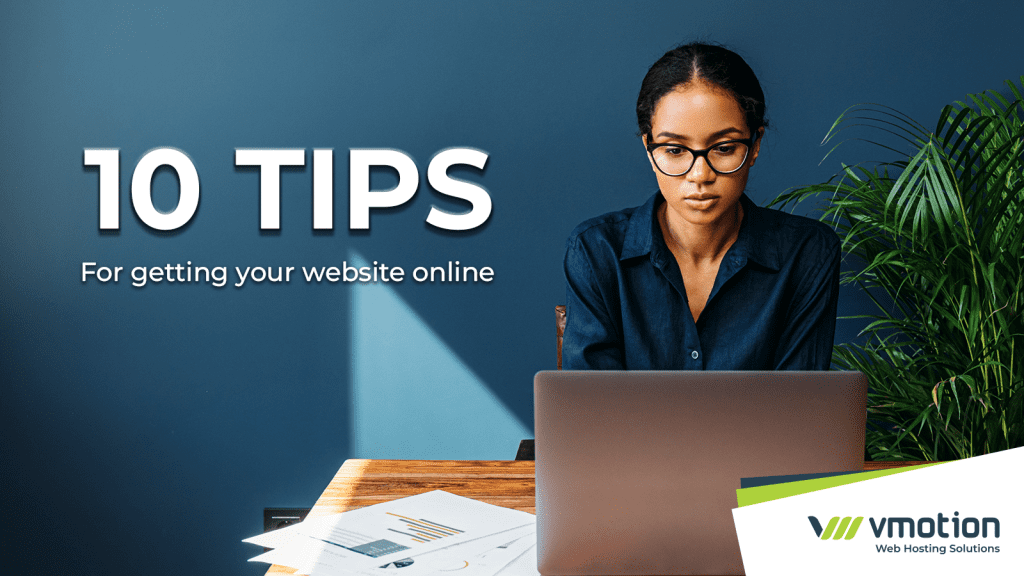 10. Decide on goals for your new website
Decide on what you want to achieve with your new website. Ask yourself "what do I need a new website for?". This might seem like a weird question but can help a lot in discovering the purpose and value of your website. Your website goals might be to make more sales, to increase your visibility or to point potential clients to an impressive portfolio. Success of a website cannot be measured without firstly setting the goal.
9. Assess your target market
One of the most common mistakes business owners can make is to design something that they like themselves. We always encourage our clients to put themselves in their potential customer's shoes. Find out who you are hoping to attract to your website and why? Again, try asking yourself questions like "who are my audience?" and "what are they expecting to see on my website?". These probing questions can lead to a much more focused website build.
8. Buy a domain name
Building a new website can become a headache if you are not well prepared. If you do not already have a website, a domain name will need to be purchased which will be unique to your business. Try to purchase a domain for your company name, if you can't find it then buy something very relevant and simple to spell.
If you cannot find www.abcd.ie for example, try searching for eshopabcd.ie or abcdirish.ie This will be used for potential visitors, so it needs to make sense. If your market is mainly in Ireland, then it is worth it to purchase a .ie address as this can only be purchased by a valid Irish business/organisation so will carry a sense of security.
7. Sort out website hosting
Many of our clients get confused at this point as they might already have a domain name bought from a website hosting company. Website hosting is separate to your domain name, but both can be purchased together. They will be billed separately however, and both need to be considered a separate entity. The web hosting is like a parking space for your domain to sit at. Without a web hosting package, you will have no website . It is a good idea to get information about difference packages and purchase the one, which is fast, has good bandwidth and fits your budget.
6. Consider the website security
Website security is extremely important. If you are selling online or requesting sensitive personal information from clients, then the security of your website will need to be accounted for. An SSL certificate ensures that all data received through the website is encrypted. Google penalises websites without an SSL certificate and this reflects in low online traffic for your website. The SSL certificate will allow you to display a padlock symbol on the top of the browser panel beside your website address.

5. Investigate payment gateways
There are various methods to take payments online so finding out which payment gateway is for you is important. With PayPal, Stripe, Realex and others it is easy to get confused. Each website is different, so your choice of gateway depends on your goals, traffic and number of sales.
4. Begin thinking about website content
Very often the success of a website hinges on the content and quality of information available. Quantity is not always the most important factor when it comes to content but quality and relevance to your target market is the key. Understanding the expectations of your target market should drive you in creating your content.
3. Decide on your source of imagery
They say a picture paints a thousand words. What these pictures say about your business or organisation really depends on the images you choose. Images are a very important element to consider when designing a new website .
We have seen many basic websites looking amazing because of high quality images. Sadly, the same works in the other direction – complex and impressive websites from a structural and technology point of view are let down by poor images. Website photography needs to compliment the website. If your website is very image driven it might be worth hiring a professional photographer with the right equipment to take your pictures.
2. Prepare to give it time and effort
Building a quality new website requires time and input. This is not a job that can be handed over to a website company who comes back to you in a few weeks with your website. You would not expect a fancy kitchen to be fitted into your house without your consultation and input with a skilled construction company. Similarly, building a new website will require your attention and input. If the website is genuinely going to represent you and your business, then your input is vital in the building and ongoing maintenance of the website.
1. Find a trusted website company
The web industry has had its share of cowboys and disappointments. We are determined to ensure we do not fall into that category having seen the effects it has on morale and businesses. Finding a company you can trust is an important step to an enjoyable website build experience so whomever you do choose it is important to ensure that you understand what they are saying. Check out previous work they have completed and ask for references from well-known clients they have worked with.
If you have questions regarding any of the above or more, drop it in the comments, we would be happy to answer. If you are looking for assistance in domain and web hosting purchase or want us to build a website for you, visit vmotionhost.com or send us an email at info@vmotionhost.com or call us at (061) 740 740
Please follow and like us: