Starting an online business in Ireland requires careful planning, including choosing the right domain name, hosting, and website. Your domain name is a crucial aspect of establishing your brand and increasing your visibility on search engines. When looking to buy domains, consider the extension, such as .ie, .com, .eu, or .net. In this blog, we'll focus on the benefits of choosing .ie domains as your Irish domains or Ireland domains.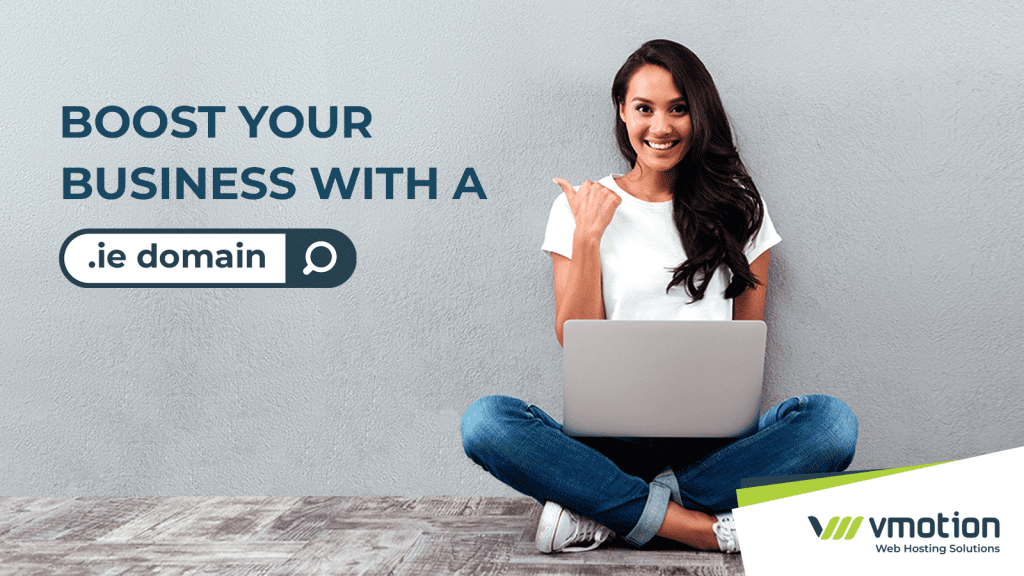 The Advantage of .ie Domains for Your Irish Business
1. Establish your Irish Identity
.ie domains are Ireland's national domains, making it the perfect choice for businesses that are based in Ireland or want to establish an Irish identity. With 91% of Irish consumers associating .ie domains with Irish businesses, choosing .ie domains as your Irish domains can help you tap into the local market.
2. Increased Availability
When it comes to buying domains, finding the same domain name with different extensions such as .com or .net can be challenging. However, with .ie domains being predominantly used by Irish businesses, there's a good chance you'll find the domain name you want.
3. Factor of Trust
To purchase a .ie domain, you need to have a connection to Ireland and provide a verification document. The IEDR registry verifies and validates each applicant's identity, giving your business a factor of trust among Irish consumers.
4. Increased Security
.ie domains are considered one of the most secure domains in the world, with its relatively new age (around 30 years) making it less vulnerable to malicious activities or cybercrime compared to other domains.
5. Improved SEO
When you take your business online, you want to ensure that it's visible to potential customers. By having a .ie domain, you can elevate your online presence and improve your SEO, making it easier for people to find your business when they search for it on search engines like Google.
In conclusion, choosing .ie domains as your Irish domains or Ireland domains can bring numerous benefits to your online business. Well-established companies like Google, Microsoft, and Jameson all have .ie domains, which they redirect to their main .com domains, further emphasizing the importance of having a strong online presence with a .ie domain when buying domains.
If you're a business owner or entrepreneur looking to establish a strong online presence, choosing the right domain name is a crucial first step. A .ie domain name is an excellent choice for any Irish business, offering credibility, recognition, and a clear association with Ireland. Don't wait any longer to establish your online presence and take your business to the next level. Visit our website today to register your .ie domain name and get started on the path to online success.